A patient-centred approach
Through a range of interconnected devices and platforms, we are able to put people at the centre of their care. Our aim is to maintain an individual's normal health range, facilitate the optimum level of care and reduce and/or mitigate adverse events which require an emergency response.
Using the latest digital technology, our solutions help manage long term medical conditions including COPD, heart disease, diabetes, dementia, frailty, and mental health.
In both community and clinical settings, our remote patient monitoring and data capture abilities help to provide efficient, high quality care, improve outcomes and maximise clinical capacity.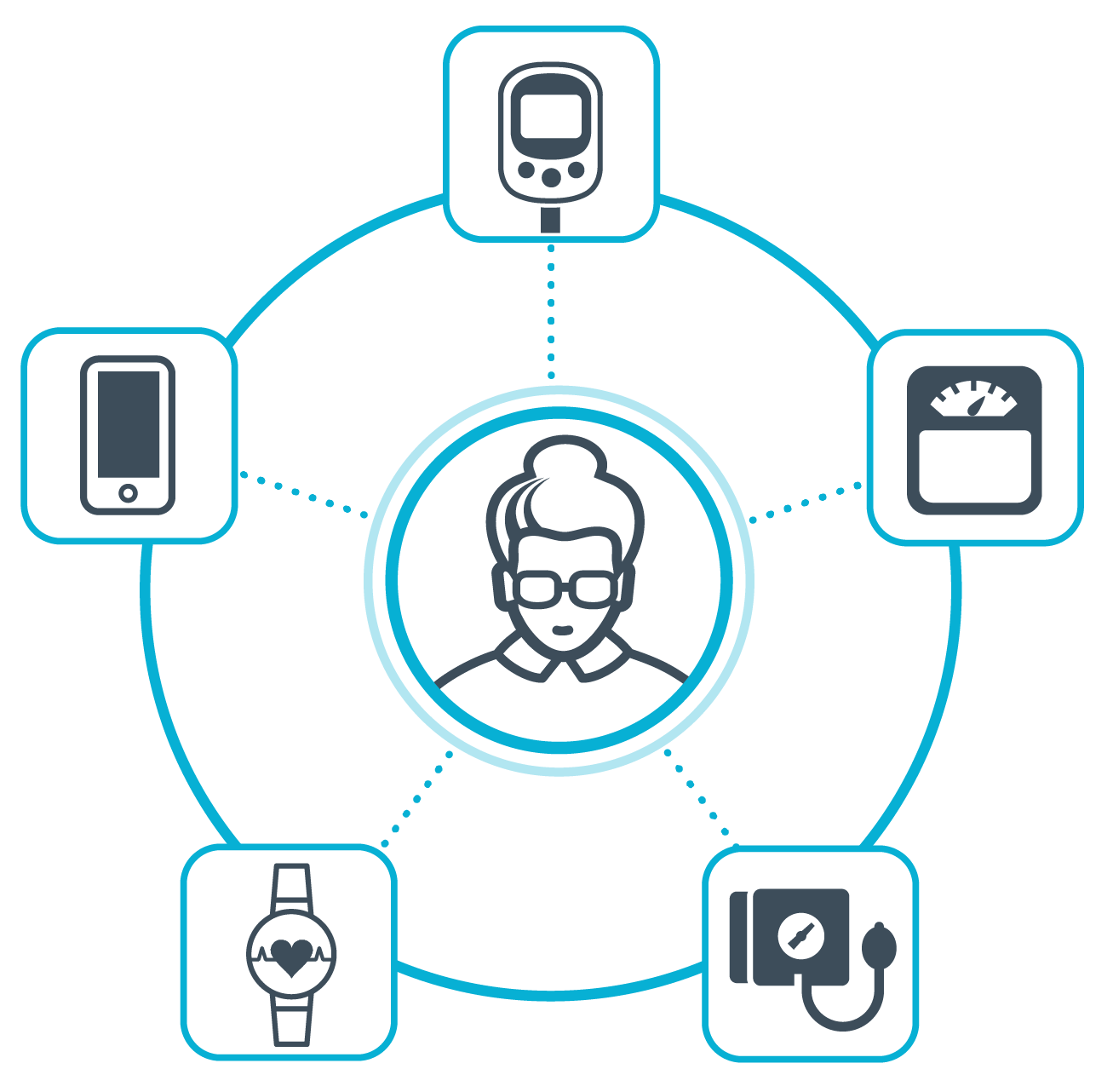 ---
Digital capabilities to deliver Connected Health
Tunstall is an established supplier and manufacturer of health and social care devices, with a proven track record of delivery.
With over 65 years experience in supporting the health, housing and social care sectors we have an in-depth understanding of integrating devices into clinical workflows and existing IT infrastructure.
We deliver:
In community care settings, remote patient monitoring with tailored patient pathway design and clinical support.
Video based consultations simplifying clinical support time with patients
Proactive assistance to healthcare organisations to deliver the most appropriate level of care and reduce or mitigate adverse events.
Reliable infrastructure and processes to priorities care and maximise clinical capacity through virtual contact centres and medical alert response systems
In acute settings, integrated nurse call systems, supporting clinical teams in providing efficient, high quality care.
---
For more information about our portfolio of Connected Health solutions download our brochure
Download
---