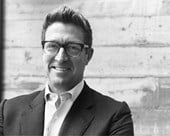 Emil Peters - Chief Executive Officer
Emil joined Tunstall as CEO in May 2022. With 24 years' experience across global, UK and European health-tech markets, Emil was previously President of Cerner Corporation's International business, supporting all operations outside of the United States. Emil is a champion of team engagement, diversity, equity, and inclusion. His business philosophy is that an organisation's people are its most vital resource and that bringing them together is the only path to success.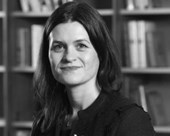 Joanne Estell - Chief Finance Officer
Joanne joined Tunstall in September 2022 as Chief Finance Officer. She is a Chartered Management Accountant with over 20 years' experience in senior finance and merger and acquisitions (M&A), with roles at a number of companies including Smiths Group and Survitec Group. Her most recent CFO roles were at LSE-listed Air Partner, a global aviation and services company, AIM-listed Shield Therapeutics plc, the specialty pharmaceutical business and Stadium Group plc, a global manufacturer of technology-led products. Within her CFO roles, Joanne has developed particular expertise in financial disciplines and finance team management along with M&A and acquisition integration.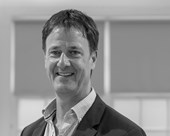 Lance Kenworthy - Chief Strategy Officer
Lance was appointed Group Chief Strategy Officer in July 2022 after joining Tunstall in June 2017 as Group Chief Information Officer. He joined Tunstall from Invacare in Switzerland, where he was Vice-President of IT.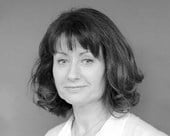 Elaine Quinn - Group Operations Director
Appointed as Tunstall's Group Operations Director in July 2007, Elaine previously held roles in Filtronic PLC, including Managing Director of FiltronicComtek (UK), Director of Strategic Development (IP Division) and Engineering Programmes Director.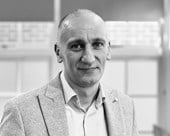 Joseph Palmer - Chief People Officer
Joseph joined Tunstall in October 2022 as Chief People Officer. Joseph's passion for supporting and engaging employees has underpinned his achievements as a global Human Resources professional. With over 15 years' experience in the technology sector, including ten years in healthcare IT, he has been instrumental in the development and growth of organisations by motivating employees to be their best. As a creative thinker, problem solver and an accomplished leader, Joseph effectively balances the needs of employees with the strategic ambitions of organisations. Joseph has proven that his ethos of engaging employees through a company's vision, mission and values is integral to driving the best customer experience and the strongest financial performance. Tunstall is in the business of looking after people and looking after our employees is an important part of that.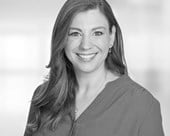 Patricia Wynn - Chief Health & Care Strategy Officer
Patricia joined Tunstall as Chief Health & Care Strategy Officer in June 2023. Patricia has 15+ years experience working across health and care and is passionate about supporting a shift from reactive to proactive models of care. Patricia spent over a decade at leading healthcare think tank, the Advisory Board, where she advised health systems on this transformation in more than 35 countries worldwide. Recognising the importance of technology to accelerate care model redesign, Patricia has spent the past 5 years at some of the global leaders in healthcare tech, data and analytics firms, including Optum/UnitedHealthGroup and Cerner/Oracle.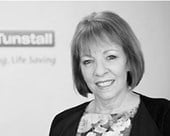 Lyn Davies - Managing Director Asia Pacific
Lyn was appointed as MD of APAC in December 2013. She Joined Tunstall in 2004 with 20 years' experience in service delivery across the public and private sectors. Prior to working for Tunstall Lyn held leadership positions across 24/7 operations for the Qld Mater Hospitals and for CITEC, the information technology division for the State of Queensland. Lyn holds qualifications in Business Management and Undergraduate Project Management. She is a Director on the Board of the Medical Technology Association of Australia (MTAA), Vice Chair of their Connected Health Advisory Group, and a member of the Australian Institute of Company Directors (AICD). Lyn is currently the Deputy Chair of the Australian Personal Emergency Response Services Limited and holds the position of Vice Chair for the Australian Silver Industry Group.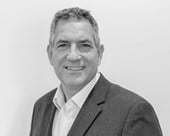 Gavin Bashar - Managing Director UK & Ireland
Gavin joined Tunstall as MD for the UK and Ireland in November 2018. He has over 27 years' experience in the healthcare industry, holding a number of key executive leadership roles. Most recently he was Head of the EMEA & APAC businesses of Hermes Medical Solutions, a lead player in the diagnostic imaging reconstruction software industry. Prior to Hermes Medical Solutions, Gavin has worked at Cutera Inc., Ipsen, Wyeth and for nearly 20 years in various leadership roles within GE Healthcare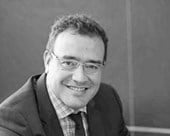 Abel Delgado - Managing Director Southern Europe
Abel was appointed as Southern Europe MD in April 2014, having previously been Tunstall's Chief Operating Officer from May 2012 and Chief Financial Offiecr since June 2010. He has also worked in Arvato Services Spain (German Bertelsman Group's services subsidiary) as Managing Director and spent eight years working for Alcatel-Lucent (French-American telecommunication provider) working across several teams including finance and operations.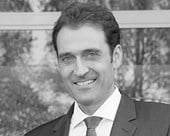 Florian Lupfer Kusenberg - Managing Director Central Europe
Florian was appointed in January 2011 as Managing Director of Telecare, then shortly after became Managing Director for Tunstall's Central Europe operation. Prior to this, he spent seven years at Attendo and also worked for a Swiss based company "TeleAlarm", which was acquired from Bosch in 2006.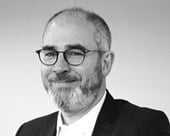 Alain Monteux - Managing Director France & Benelux
Alain joined the Tunstall Group in September 2013 as President of Tunstall France and Vitaris. Since October 2019, he is responsible for France and Benelux region. Previously he held several management and general management positions, notably in the Marketing Service and Contact Centre sector for the company Arvato (Berstelmann Group) in France, Southern Europe and Latin America. He has worked for La Poste group and CSC/Ouroumoff. He is also Vice-President of Afrata (French Telecare Association).
---