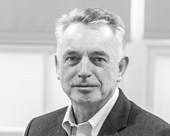 Gordon Sutherland - Chief Executive Officer
Gordon joined Tunstall as Chief Executive Officer in September 2016. With 35 years' experience in the healthcare industry, he held several key executive leadership roles, most recently as Head of the EMEA businesses of Invacare Corporation, a NYSE listed company in the medical equipment industry. Prior to Invacare, Gordon worked at Gambro AB, Baxter Healthcare Corporation, Bristol-Myers Squibb and Johnson & Johnson.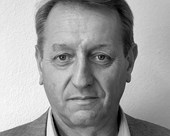 Lee Robinson - Chief Financial Officer
Lee joined Tunstall as Chief Financial Officer (CFO) in May 2018 bringing over 35 years' senior finance experience. Lee qualified as a Chartered Accountant with Deloitte and has held CFO roles in a variety of sectors including Financial Services, with Merrill Lynch, HBOS and Antin Infrastructure Partners, and Travel & Leisure with First Choice Holidays. Lee has considerable experience as both CFO and CEO of private equity backed portfolio companies.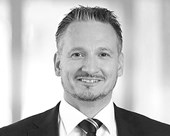 Kristoffer Axelsson - Chief Commercial Officer
Kristoffer joined Tunstall in February 2012 through the acquisition of STT Condigi, the Nordic market leader in the Connected Care sector. Prior to this he was Group CEO of STT Condigi for four years and CFO for Siemens for three years. He has also spent time at Saab Kockums and Skansk.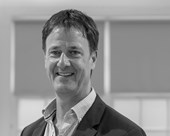 Lance Kenworthy - Chief Information Officer
Lance was appointed as Group Chief Information Officer in June 2017. He joined Tunstall from Invacare in Switzerland, where he was Vice-President of IT.
Gary Steen - Chief Technology Officer
Gary was appointed Group CTO at Tunstall Healthcare in August 2021. He has over 30 years' experience of business and IT transformation for a number of large international organisations. Gary leads Tunstall's global Technology group function, holding responsibility for all solutions and products from technology delivery across UK, Sweden, Spain and Germany During his career, Gary has worked on a wide array of products and solutions in both consumer and B2B markets covering mobile, fixed line, fibre infrastructure, air to ground broadband, OTT content and TV platforms. Prior to joining Tunstall, he was Managing Director for TalkTalk Technology, responsible for delivering connectivity and critical national infrastructure to over 4m customers in the UK. Gary has a MSc in Information Systems.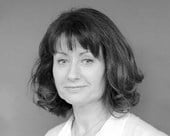 Elaine Quinn - Operations Director
Appointed as Tunstall's Group Operations Director in July 2007, Elaine previously held roles in Filtronic PLC, including Managing Director of FiltronicComtek (UK), Director of Strategic Development (IP Division) and Engineering Programmes Director.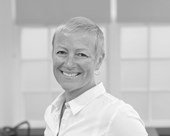 Sonia Belfield - Human Resources Director
Sonia joined as Group Human Resource Director in September 2018 having recently held the post of European HR Director for Adient, a global manufacturing business. Her past experience also includes roles as HR Director at Muller, and HR Director at Poundland. Sonia is currently a Non Executive Director within the NHS, a chartered Member of CIPD, is a qualified coach and mediator and holds a masters degree in occupational psychology.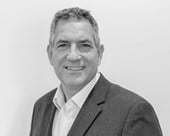 Gavin Bashar - CEO UK & Ireland
Gavin joined Tunstall as CEO for the UK and Ireland in November 2018. He has over 27 years' experience in the healthcare industry, holding a number of key executive leadership roles. Most recently he was Head of the EMEA & APAC businesses of Hermes Medical Solutions, a lead player in the diagnostic imaging reconstruction software industry. Prior to Hermes Medical Solutions, Gavin has worked at Cutera Inc., Ipsen, Wyeth and for nearly 20 years in various leadership roles within GE Healthcare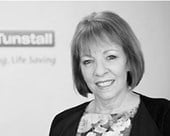 Lyn Davies - CEO Asia Pacific
Lynne was appointed as CEO of APAC in December 2013. She joined Tunstall in 2004 with 20 years' experience in customer service and 14 years in contact centres. She is also currently a Board Member of the Medical Technologies Association of Australia.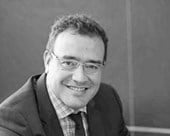 Abel Delgado - CEO Southern Europe
Abel was appointed as Southern Europe CEO in April 2014, having previously been Tunstall's Chief Operating Officer from May 2012 and Chief Financial Offiecr since June 2010. He has also worked in Arvato Services Spain (German Bertelsman Group's services subsidiary) as Managing Director and spent eight years working for Alcatel-Lucent (French-American telecommunication provider) working across several teams including finance and operations.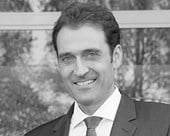 Florian Lupfer Kusenberg - CEO Central Europe
Florian was appointed in January 2011 as Managing Director of Telecare, then shortly after became Managing Director for Tunstall's Central Europe operation. Prior to this, he spent seven years at Attendo and also worked for a Swiss based company "TeleAlarm", which was acquired from Bosch in 2006.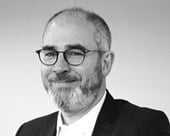 Alain Monteux - CEO France & Benelux
Alain joined the Tunstall Group in September 2013 as President of Tunstall France and Vitaris. Since October 2019, he is responsible for France and Benelux region. Previously he held several management and general management positions, notably in the Marketing Service and Contact Centre sector for the company Arvato (Berstelmann Group) in France, Southern Europe and Latin America. He has worked for La Poste group and CSC/Ouroumoff. He is also Vice-President of Afrata (French Telecare Association).
---