Tunstall Response Services include:
Telecare monitoring – 24/7
Telehealth monitoring and triage
Hosted Services
Infrastructures (virtual centres) and call managed services
Lone worker services and monitoring
Out of hours repair call monitoring
Out of hours anti-social behaviour calls signposting
Out of hours homelessness calls signposting
Out of hours temporary housing signposting
Disaster recovery for other PNC centres
Domestic violence calls
Lone worker monitoring
Reassurance calls
Outbound preventative campaigns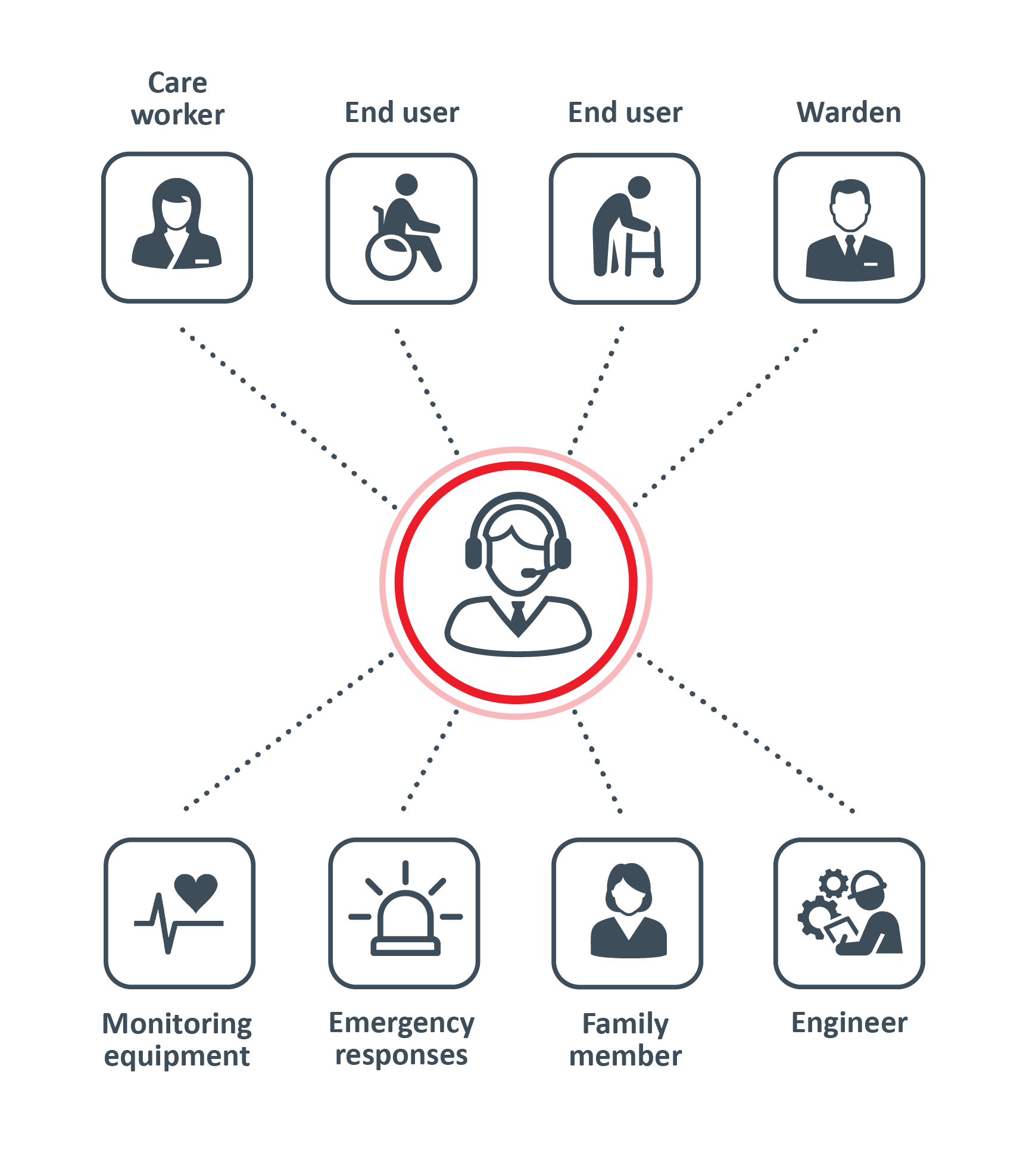 ---
New Models of Person Centred Care
Tunstall's Connected Services portfolio is based on extensive international experience in the telecare industry. Solutions built on proven economic and service user outcome metrics. Tunstall has designed a proactive and personalised model of remote care based on a segmentation of the users and their needs. This delivers a tailored package of proactive services according to the needs of each person, ensuring the provision of person-centred care.
Traditional Technology Enabled Care (TEC) has been developed from a robust approach to critical alarm handling. This is often described as a Responsive or Reactive model of care. The service user triggers an alarm by pressing a pendant button or a smoke, flood or gas detector, which has served the market well for many years. The need to manage an ever-increasing demand combined with shrinking budgets is leading Government Funded care providers to look at transformational models of care delivery and management.
---