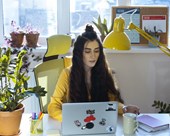 Roles where the employee works remotely or separately from others in places such as a regional office or working from home.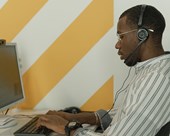 People who work past regular office hours, for example, security personnel, call centre employees.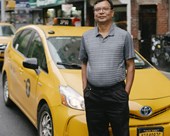 People who travel long distances as part of their work such as taxi drivers, freight transport drivers.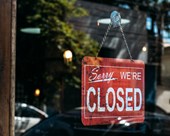 People who work where there may be a smaller team at times, such as having less cover during holidays.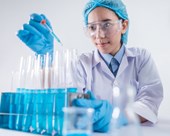 Roles where work requires employees to be isolated from others, for example in healthcare or caregiving roles.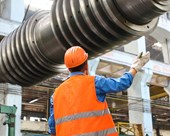 People who work in hazardous environments, like construction sites and power plants.
---
These are just some examples. Lone working is probably more common that we all realise, and when you consider all the above roles, it is clear that many people are working alone each day.
Lone workers are more at risk
Working alone can expose your employees to a variety of risks. The longer they stay working by themself, the riskier it will be – for both employee and employer – in the long run. We can classify the risks lone workers are exposed to into two categories: physical health risks, and mental health risks.
One of the most obvious risks of working alone is that it's much harder to call for help in emergencies. If you have employees living with a medical condition or disability, or at risk of having accidents, not having any co-workers or supervisors around to check up on them makes working alone even more dangerous. While there are physical health and safety risks in many roles, for lone workers the risk increases and incidents can quickly escalate without anyone around to help.
Lone workers are also more vulnerable to violence and confrontation. For example, security personnel often work unpredictable hours and confront intruders and are faced with potentially aggressive situations.
Working alone for long periods can also put your workers' mental health at risk. Being away from co-workers can increase feelings of isolation, which can lead to frustration and stress. Stress can have significant adverse effects on your employees—decreased productivity, anxiety, unhappiness—and your company. Businesses lose billions in revenue every year due to employee unproductivity.
Increasing lone worker safety with support from Tunstall
Working in isolation poses a risk to both you and your employees. Should an unforeseen accident occur, immediate assistance may be unavailable. This leaves your workers with a sense of uncertainty and can leave you looking for alternate ways of minimising workplace risk.
In addition to complying with local health and safety regulations, you can take extra steps to increase workplace safety with lone worker safety solutions.
Tunstall has a range of simple and effective solutions to help keep your employees safe and your business running smoothly. With our 65 years of data-driven experience and global expertise, we've developed a range of mobile and fixed devices perfect for all types of work environments and situations.

Contact your local Tunstall team to see how we can help you and your people stay safe each time they clock in for work.
---