The COVID-19 pandemic put an unprecedented strain on healthcare services. I think we are each still processing how we dealt with the pressures as individuals and as communities. The measures that were taken to protect some of the most vulnerable were done so under enormous pressure, giving us the opportunity to see examples of issues that we certainly don't want to continue. How we go about solving the issues is left to us. Even as we adjust to a post-pandemic world, these systems remain under great stress. It would be naive to view this as a problem for another time or to assume that these services require time to recover. In reality, COVID-19 accelerated a situation we were already heading towards.
World Health Organization reports highlight the challenges that lie ahead. Data suggests that by 2050, the number of people aged 80 years and over will triple to reach 426 million people worldwide1. Alongside this, remarkable advancements in healthcare mean that once-fatal illnesses such as cancer, diabetes, COPD, and cardiovascular diseases are now manageable, allowing individuals to live longer and fuller lives. However, this progress comes with an economic cost, with the projected cost of treating these types of conditions set to soar by £20.6 billion by 2030. Moreover, there is already a severe shortage of healthcare professionals globally, and demand is predicted to surge to 80 million by 2030, creating a staggering net deficit of 18 million healthcare workers worldwide2.
While it may be tempting to think that these are issues for another decade, the reality is that we have only seven years to find the extra £20.6 billion needed, and to inspire, train, and develop 18 million healthcare workers to provide the necessary services. Time is ticking, and we must tackle these problems sooner. However, increasing healthcare spending and growing workforce numbers cannot be the only solutions. If we genuinely want to deliver health for all, it is essential to find innovative strategies that go beyond the conventional responses of the health sector alone; strategies that focus on preventative measures rather than just treatment.
How can technology advances help facilitate 'Health for All'?
We live in a time of rapid digital innovation, where technology is becoming increasingly integrated into our daily lives. While technology has made life easier and more convenient, can it also promote better health and wellness? And would a focus on self-care be another way we can ease the future pressures on our healthcare systems?
The World Health Organization (WHO) reports that responsible self-care can prevent up to 75% of heart attacks and type 2 diabetes cases and reduce cancer cases by 40%. But the advantages of self-care extend beyond these statistics, as other conditions like obesity, depression, and anxiety can also be prevented or alleviated through this practice.

At Tunstall, we are committed to finding cutting-edge technology-based solutions that address healthcare and wellness challenges. Our approach must go beyond reacting to health events – we must harness the power of data-driven insights to predict and even prevent them. Our Tunstall Cognitive Care® is a proactive approach that can help to create intelligent, personalised care programmes and effectively allocate resources, making sure those in need have the right levels of support and reassurance.
---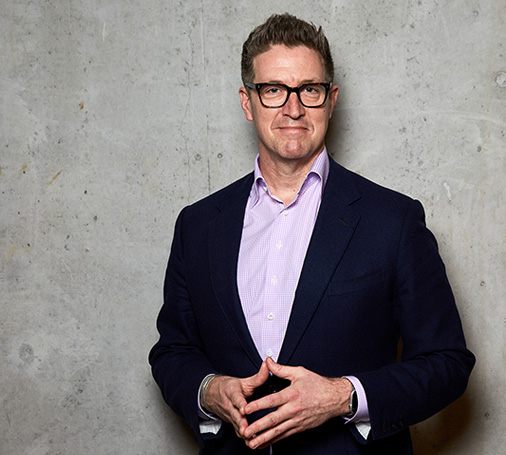 Emil Peters, CEO Tunstall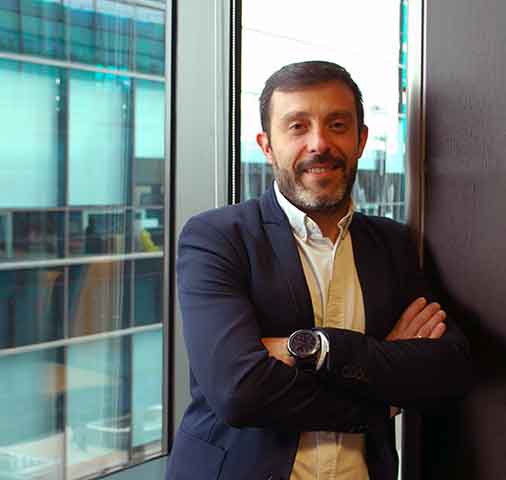 Raúl Gómez Manzano, Digital Health Projects Tunstall Spain
---
Raúl Gómez Manzano is a Tunstall colleague responsible for Digital Health projects in our Spanish region. I want to share Raúl's expertise on self-care:
"Self-care is essential for maintaining our health and well-being. Unfortunately, self-care often doesn't receive the same level of attention and priority as other health and wellness practices. This may be partly attributed to the fact that many western societies tend to rely solely on their healthcare systems to promote the health and well-being of their citizens.
It is important to talk about what self-care is, because beyond how generic this concept may seem, it encompasses all those capacities and abilities that people have to promote health and prevent diseases with or without the support of a health care provider. As Dorothea Elizabeth Orem, one of the most outstanding theorists of modern nursing and creator of the nursing theory of self-care deficit (also known as the Orem Model), aptly noted, self-care involves any action that regulates the functioning of the human body that is under the control of individuals themselves.
While eating healthy and exercising may be the first things that come to mind when thinking of self-care, it goes beyond these practices. Digital health products and solutions, such as those created by Tunstall, play a crucial role in promoting patient empowerment and self-care, especially in remote management of chronic diseases like COPD, diabetes, hypertension, and heart failure, among others. These technological solutions also contribute significantly to self-care with the support in the field of complex and transient and post-acute care.
In fact, these digital health technology solutions, in addition to promoting self-care, also contribute to relieving the pressure of the health system, which will continue to be strongly pressured worldwide, as indicated by WHO data."
It's clear to see that one of the best actions we can take to help evolve healthcare systems for the future is through emphasizing the importance of self-care and through utilising digital health technology solutions. By enabling individuals to take control of their health throughout their lifetime, they can play an active role in their own well-being and in easing the burden on healthcare systems of the future.
At Tunstall, we recognise the power of technology and how it can help us all proactively manage our own health and wellness. We will continue investing in improving and adapting our solutions to meet the needs of individuals now and in the future.
Not just for when we have adverse healthcare needs, but for all of life's changes and challenges. From the exciting highs of expecting a new baby to the daunting adaptations of living with a chronic illness. Whatever people are faced with, we're working hard to provide innovative technology and solutions for every step of life's journey. And, importantly, to create tools that fit the future of what 'Health for All' and healthcare may look like.
1 World Health Organization Aging and Health Fact Sheet
---